What Makes Us Different

TRAINED TEACHERS
Our teachers are trained, qualified and experienced professionals who deliver expert teaching to their students. Good teaching comes down to good relationships; we believe that a face to face approach is very important.

80 MINUTE SESSIONS
Our sessions are generally 80 minutes long. If  required we teach individual students for 60 minute sessions.

VARIETY OF TEACHING METHODS
We use a variety of software and other materials relevant to the NZ curriculum to assist both the learner and the teacher. The student learns through a combination of activities; some computer based, some written, some listening, speaking, discussing. All activities involve some direction by the tutor, then practice time by the student, then revision and a change of task.

INDIVIDUALISED PROGRAMMES
The first lesson plan, based on what is learned about the student during the free assessment, gives the tutor a point of reference from which to adjust the plan as they get to know the student and their requirements in more detail. Programmes are set at a level where the student is achieving at about 80%. This produces a sense of success, but maintains a challenge.  With increasing confidence in their own success, the habit of success grows.

ALL AGES
We work with children from 4 years old through to Year 13 and beyond. We plug gaps that may have arisen at any age and stage, for any reason and give the student the opportunity to move on.
Funding & Scholarships
Some funding or support might be available to you. Speak to us when coming in for your free assessment.
NGĀI TAHU
Any Ngai Tahu registered child can access up to $940 per year for tuition so it is possible to support catch-up and consolidation for a complete school year.   Look under Whanau Opportunities at  www.ngaitahu.iwi.nz
ORANGA TAMARIKI
Oranga Tamariki can provide support for students under their care. Talk to them about their criteria and options.
WORK AND INCOME
If you're caring for someone else's child who shows promise in a particular area, or is experiencing difficulties, we may be able to help with an Extraordinary Care Fund grant.
EMPLOYERS
Some employers will contribute to employees' children's education – if asked.
Our Partners
IN2LEARNING
We are part of In2learning, a group of co-operating independent tuition centres who work, share ideas and meet together to improve learning outcomes for our students.
More info:  in2learning.co.nz
CELLFIELD
For learning disabilities including dyslexia. Some children's brains have developed an inefficient system of processing written language that limits their ability to read easily.
Parents often suspect something is not quite right. School reports show the child is lagging behind the rest of the class. Tuition may help but the plateau reappears. Intervention is needed to make tuition effective.
The causes of reading disabilities involve auditory, visual and motor functions. Traditional methods of tuition treat each of these causes separately. Programs that target each cause separately offer limited benefits. Recent brain scan research shows auditory, visual and motor functions must be activated and coordinated at the same time. This allows the neural bonds between letters and sound combinations to develop. This is vital to the reading process.
Cellfield is the first intervention to target the auditory, visual and motor pathways simultaneously. Clever software design expands working memory, strengthens attention and improves reading related motor functions.
Cellfield requires pre-assessment in reading and with an optometrist, a one week commitment to twice daily one hour training sessions, a post assessment, a six month weekly tuition maintenance of the neural pathway training week, and a reassessment. Priced at $2099, a significant investment inclusive of everything but the six month tuition maintenance, Cellfield significantly advantages your child's future.
More info: www.cellfield.com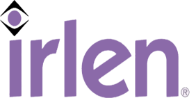 IRLEN SCREENING
For reading and perceptual problems.
Ever wondered why people wear coloured glasses for reading? These are most likely Irlen Spectral Filters that improve clarity and comfort in much the same way that 3D glasses improve clarity and comfort when watching a 3D movie. People with Irlen Syndrome have a sensitivity to certain light frequencies which results in pattern glare and pattern confusion. Irlen Filters filter the frequencies that are causing the problems. Irlen symptoms may for some appear to be similar to dyslexia but there is a different causal nature, so an accurate diagnosis is essential. We screen for Irlen Syndrome then, if required, refer the client on to an Irlen diagnostician for filters. The screening process takes just over an hour, and costs $80.
More info: www.irlen.com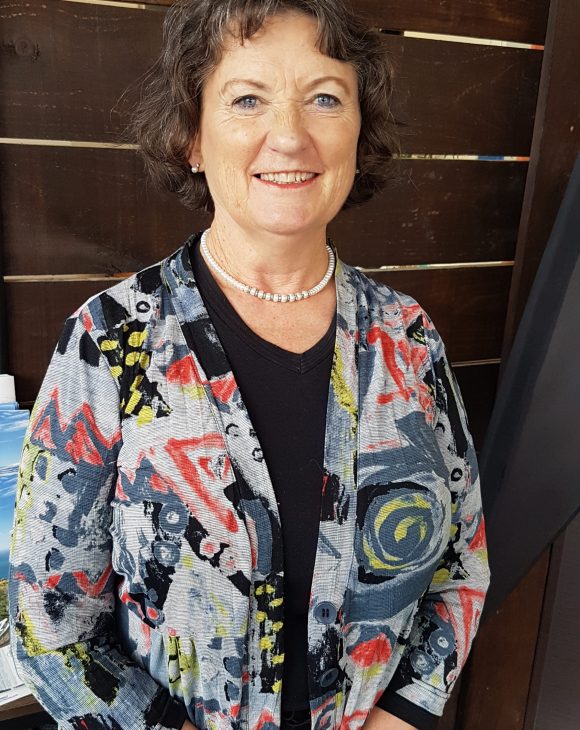 MEET PATRIA
Patria Kerr was born and raised in Southland  (on a sheep farm at Dacre). She attended Dacre Primary School and St Catherine's College, both of which have since closed. Education has remained a continuing focus throughout her life. After 15 years teaching in Southland, and 18 years in the Manawatu, she came back to Southland to take over On Track Learning, early in 2018.
In terms of her own educational interests, Patria has gained qualifications in Spanish, biotechnology, and aviation. General interests have included football, squash, tennis, kite-flying, gardening, reading, movies – currently more observatory than participatory.
CONTACT US